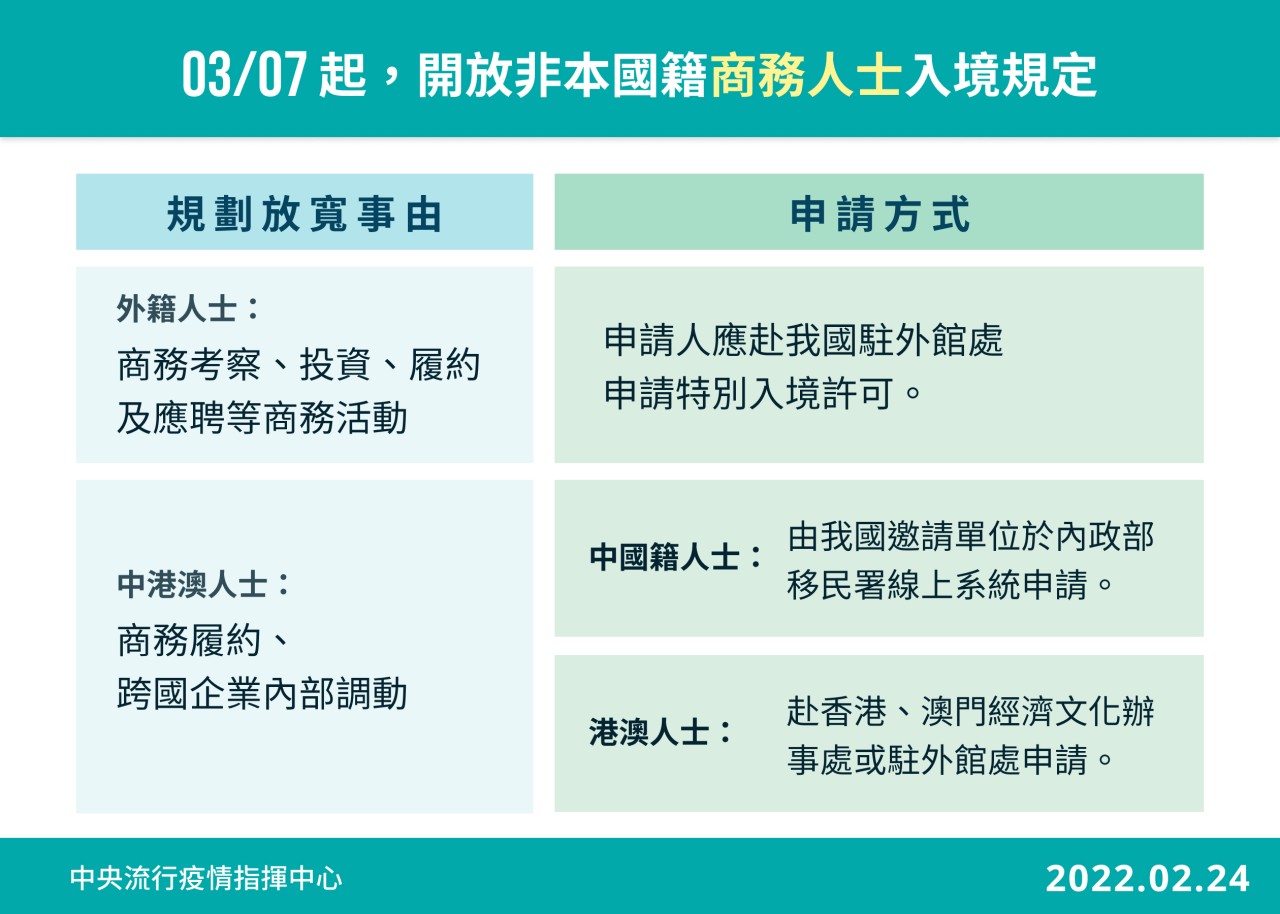 From March 7, non-national business people will be allowed to come to Taiwan
The Central Epidemic Epidemic Command Center stated today (24) that in view of the stabilization of the domestic and foreign epidemics, in order to take into account the economy, livelihood and epidemic prevention, my country will relax from 0:00 on March 7, 2022 (local flight time). Non-national business people come to Taiwan.
The command center stated that the measures to relax the measures for non-national business people to come to Taiwan this time are explained as follows:
(1) Foreign nationals: business activities such as business inspection, investment, contract performance and job application; applicants should go to the Chinese embassy abroad to apply for a special entry permit.
(2) People from my country, Hong Kong and Macao: For business performance and internal transfer of multinational companies, Chinese nationals should apply through the online system of the Immigration Department of the Ministry of the Interior by the Chinese inviting agency, and Hong Kong and Macao people should apply at the Economic and Cultural Offices of Hong Kong, Macao or overseas embassies.
The command center pointed out that non-national business people entering the country must cooperate with epidemic prevention measures, provide relevant certificates and abide by quarantine regulations.
Press Release: https://www.cdc.gov.tw/Bulletin/Detail/P1zwy2foj9c9Z-yiLzlpZQ?typeid=9